Over the last six months I have had the pleasure of working with some wonderful colleagues at the EY Sikh Network and Singh Sabha London East as part of a Vaisakhi Steering Group to organise Vaisakhi celebrations at City Hall on behalf of the Mayor of London. The celebrations will take place at City Hall on Saturday 9th April 2016 between 1pm and 6pm.
Below are top tips from some of the members of the steering group on what you can expect on the day (below is only a selection of elements in the programme!):
Manraj Othi – Kirtan
Kirtan, or spiritual music, is one of the two main elements in this year's Vaisakhi. Kirtan is the performance of Shabads (hymns) from the Sikh scriptures using raags and string instruments. The singing of kirtan is a congregational activity aimed at using music to convey the message of Sikh teachings to its listeners as well as bringing communities together. It's considered by Sikhs to be the highest form of worship. As such, kirtan is a core part of the Sikh faith. Vaisakhi is a great opportunity to showcase this beautiful music in London.
On the day, we'll be presenting many diverse styles of Kirtan. Some of the string instruments being used are over 300 years old and were designed by the Sikh gurus themselves. You'll also be able to hear modern Kirtan, to show how it has evolved over time. This uses Western instruments like guitar, violin, and percussion, as well as just pure acapella vocals, while still staying true to the traditional Shabads.
Come and hear Kirtan in the Chamber at City Hall from 1:30pm – 5.30pm on 9 April.
Anisha Seth- The Scoop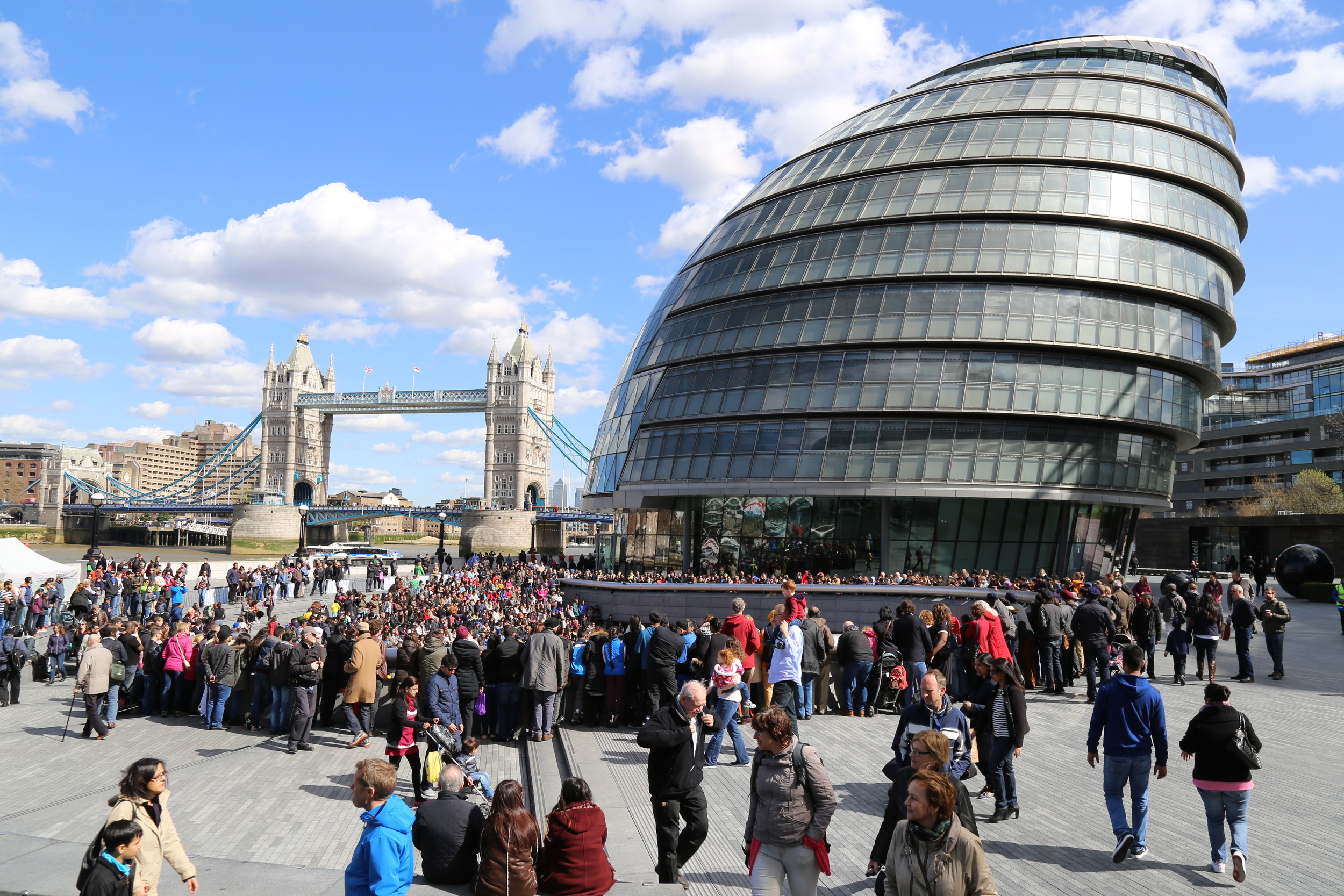 The Scoop outside of City Hall will provide outdoor entertainment for the day, celebrating Sikh heritage and culture. The ambience will be ever more enhanced against the back drop of scenic views from the River Thames, Tower Bridge and The City.
The day will be hosted by BBC Asian Network's Tommy Sandhu with dharmic music provided between performances by BBC Asian Network's Dipps Bhamrah. There will be something there for everyone, from Sikh martial arts (Gatka), live spoken word to a presentation by WWI Sikh soldiers. It promises to be a vibrant and colourful five hours of non-stop fun, to commemorate one of the most important celebrations in the Sikh calendar, in the most diverse city in the world.
Come and enjoy outdoor entertainment on the Scoop outside City Hall from 1:00pm – 6.00pm on 9 April.
Lovepreet Samra – Langar
Langar was established by the first Sikh Guru, Guru Nanak Dev Ji. It means 'communal free kitchen'. Every Gurdwara (Sikh place of worship) has a Langar kitchen where hot vegetarian meals are prepared, cooked and served daily for free. It's available to everyone, regardless of race, sex, culture or religion. As well as equality, Langar is about sharing, community, inclusiveness and oneness of all.
For this year's Vaisakhi, Gurdwara Singh Sabha London East and Khalsa Ethics will work with charities, Gurseva, Langar Aid and S.E.V.A to make over 4,000 hot meals. That means it will be the UK's largest organic Langar production to date! Everyone involved in this huge effort will be giving up their time for free. In the Sikh faith, this voluntary action is known as sewa (selfless service to the others). Around 100 people will share the tasks of preparing, cooking, serving and cleaning, starting at 4am in the Gurdwara's kitchen.
Langar will be available outside City Hall at More London Riverside from 1pm on 9 April.
Indy Hothi – Arts
I'm extremely passionate about the arts, and how it can spark discussion, debate and transcend human barriers. There are a number of exhibitions from emerging artists on display at City Hall, here's a few to look out for:
The Singh Project: Is a stunning photographic exhibition that celebrates the diversity of British Sikh men – in terms of turban style and beard. These are the most powerful and recognisable symbols of the Sikh male identity. These striking images show that their beards and turbans are just as unique as they are!
Birds of Gurbani: Rupy Kaur a San Fransicso based visual artist presents a beautiful calligraphy exhibition which was produced in London and is based on verses from the Guru Granth Sahib with visual metaphors.
Rajinder Tattal: Also known as the 'Pen-Tacular-Artist' is a freelance artist from East London who recently featured on the BBC to talk about how his diagnosis of Asperger's syndrome reignited his passion for arts. Rajinder presents a selection of photorealistic pencil artwork of prominent Sikh individuals throughout history.